a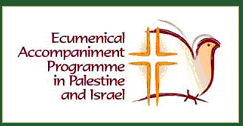 What is EAPPI?
EAPPI accompanies Palestinians and Israelis in nonviolent actions and carries out advocacy efforts to end the occupation. Participants monitor and report violations of human rights and international humanitarian law. They offer protection through a nonviolent presence and stand in solidarity with the churches and all those struggling against the occupation.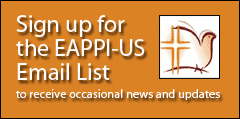 Contact information
Mailing address:
Ann Hafften
EAPPI-US Coordinator
204 S. Lamar St.
Weatherford, TX 76086
Email: [email protected]
Ann Hafften serves as US coordinator for the Ecumenical Accompaniment Programme in Palestine and Israel (EAPPI). For most of her career she has worked as a communication specialist for agencies of the Lutheran church. She served as coordinator for Middle East networks for the Evangelical Lutheran Church in America (ELCA) for four  years. Her book is Water from the Rock – Lutheran Voices from Palestine, an Augsburg Fortress publication.
Since first visiting the Middle East as a pilgrim in 1977, Ann has returned to Israel and Palestine many times. She was helped to plan travel seminars to the Middle East while working for the Center for Global Education, Augsburg College, Minneapolis. In 2005 she led a group that included three ELCA bishops to the region. She serves on the steering committee of Friends of Sabeel-North America. Ann earned a degree in journalism from Drake University in Des Moines, Iowa.